Shanghai SMK Technology Co.,ltd
Professional company focusing on second hand rotary screw air compressor, centrifugal air compressor and spare parts.
We are a professional air compressor one-stop solution service company.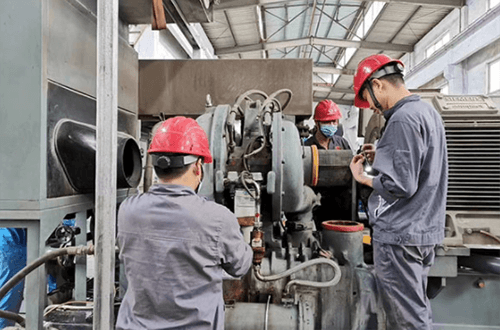 Our Brand including Ingersoll Rand, Atlas, Copper and Cameron.
In order to solve the market situation of imported air compressor manufacturer's spare parts monopoly, we launched "SMK" brand spare parts for air compressor. All the supporting parts of the brand are guaranteed in accordance with the standards of the original brand manufacturer and industry standards, to fully meet the needs of customers. "SMK" has won the trust of the market with its superior product performance, strict quality testing, perfect quality and professional after-sales service.
Company by the good faith management, hand in hand and win-win business philosophy, to establish perfect product research and development, production, sales and after-sales service system, increase investment in professional and technical personnel exchanges and talent reserves, constantly absorbing the forefront of the industry technology and the advanced experience, to ensure the company's management, product, technology in the forefront of the market, thus affecting industry, affect the business,  Influence China's manufacturing industry and contribute to China's industrial manufacturing